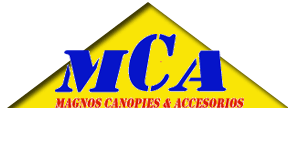 MCA canopies, tarps are suppliers of wider distribution, canvas, vinyl and other materials quality. Such as polyethylene sheeting Heavy Duty Reinforced, this being the most commercial. Proudly We are a company of one of the markets quality and competitive price, MCAcanopies, is a trading company established since 1998 with many years of operation and experience in the manufacture of tarpaulins, tents and awnings … We are available to answer your questions , leave us a comment and we will answer your question. our customers are our priority. to make us an order is easy and and will ship your order quickly.
————————————————————————————————————–
MCAcanopies, somos proveedores de las lonas de distribución más amplia, Lona, Vinilo y otra calidad materials. Tales como el polietileno lonas Heavy Duty Blindada, siendo ésta la más comercial. Somos orgullosamente una empresa de uno de los mercados de calidad y precio competitivo, MCAcanopies, es una empresa comercial establecida desde 1998 con muchos años de funcionamiento y experiencia en la fabricación de lonas, carpas y awnings… Estamos disponibles para responder a sus preguntas, dejenos un comentario y le responderemos su pregunta. nuestros clientes son nuestra prioridad. para hacernos un pedido es fácil y y le enviaremos su pedido de forma rápida.